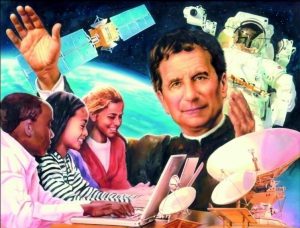 St. John Bosco was an exceptional educator. His acute intelligence, common sense and profound spirituality led him to create a system of education that develops the whole person – body, heart, mind and spirit. It enhances growth and freedom while putting the child at the centre of the whole educational enterprise.
abt_dbx
To distinguish his method from the repressive system of education prevalent in 19th century Italy, he called his own method the 'preventive' system – because it seeks to prevent the need for punishment by placing the child in an environment in which he/she is encouraged to be the best one can be. It is a congenial, friendly and holistic approach to education.
It creates a climate that 'draws forth' (educere) the best in the child, that encourages the child's complete and fullest self-expression, that assists young people in acquiring habits that will lead them to opt in favour of what is good, healthy, joyful and life-enhancing.