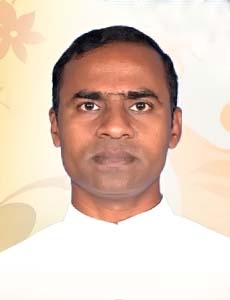 Don Bosco School of Excellence (CBSE), Tirupattur is one of the premier institutions of the worldwide Don Bosco institutions adhering to the educational system envisioned by the great Italian born educationist St. John Bosco. The core of his educational system is Preventive System which is value-based. The preventive system challenges the teachers to see and celebrate the goodness they find in students. It enhances creativity in the teachers to find new ways of developing and celebrating the gifts and talents they discover in students. It motivates students to do all that they are required to do in the process of education with inner freedom and Joy. Thus Don Bosco School of Excellence (CBSE) is focused on educating the students in Don Bosco's way.
The uniqueness of Don Bosco School of excellence, Tirupattur, is its focus on the holistic growth of the students, primarily rooted in academic excellence, student centered pedagogy and personal accompaniment. The end-result is the overall development of the students which makes the best of their inherent intellectual, psychological, emotional, social, physical and spiritual potentials. This not only transforms the students into educated individuals in the society but also raises them to greater heights in being good, hard-working and successful leaders with self-confidence and deep sense of responsibility.
The school motto "Leading with foresight and compassion" sums up Don Bosco's education system followed by the school which leaves no stone unturned in moving towards ACADEMIC EXCELLENCE and CHARACTER FORMATION. It paves the way to live, to learn and to lead the society as honest citizens and good human beings.
Come to Don Bosco School of Excellence (CBSE) to offer your child the educational pedagogy of Don Bosco that would make him/her a successful person, good citizen and a great leader.
Yours in Don Bosco,
Rev. Fr. Edward, SDB
Principal